STAY FLEXIBLE WITH ordit ONLINE CANTEEN
Recurring employee meals made easy
The most streamlined way to feed teams. Simply select your monthly restaurant rotation from the best local restaurants… and we'll deliver all your meals individually labelled to enjoy at the same time.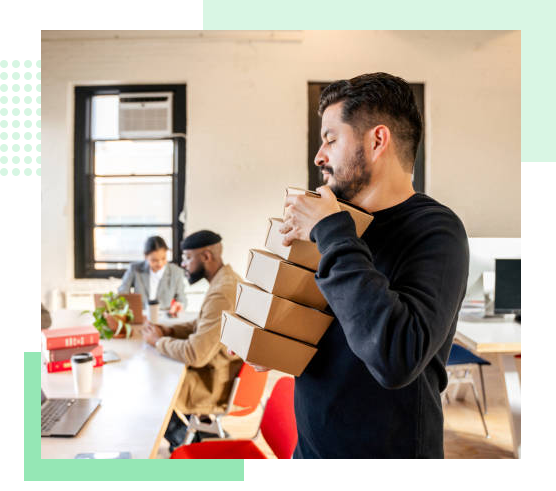 Ordit serves companies of all types and sizes
Let your team order together
Individual meals, delivered together. Regardless of whether the company is paying for the meals, or the employees are paying for the meals themselves, Ordit makes it easy to order as a group.
Onboard, allocate budgets, and track expenses in one place. Cover the full cost or part of your employees' meals.
Ordit has a wide range of restaurants, which means you're only an order away from discovering a new favorite spot.
All orders are combined into monthly invoices to make accounting easy. With our SAP Concur integration you can submit expenses with just 1 click.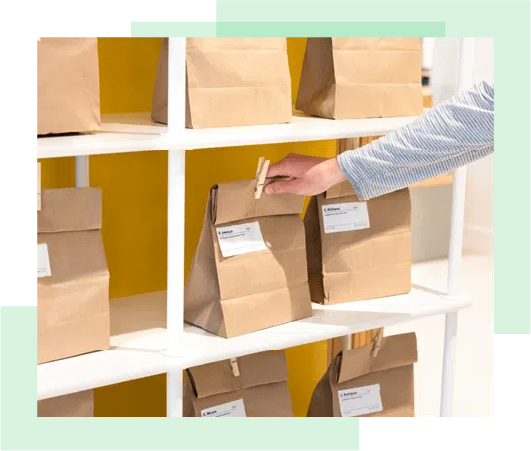 What is the Ordit Online Canteen?
Online Canteen is your smart alternative to traditional canteens! It's our mission to bring teams together by delivering your individual lunch choices all at once – freshly prepared. Whether you're a small team of 50 or manage multiple facilities with 3000+ hungry workers, the Online Canteen adjusts to your needs.
With personalised orders we meet all employees' culinary preferences and dietary needs. That means we always have multiple vegan, vegetarian, kosher and halal food options.
And don't worry, the delivery will be contact-free, safe, and arrive just before your lunch break. Make your employees happy and fuel their productivity with tasty and stress-free lunch!
Individual meals, delivered together
Free delivery on group orders

All orders are electronically aggregated and sent to the restaurants. All meals are individually bagged and labelled, and delivered together at a pre-specified time with electric cargo-bikes.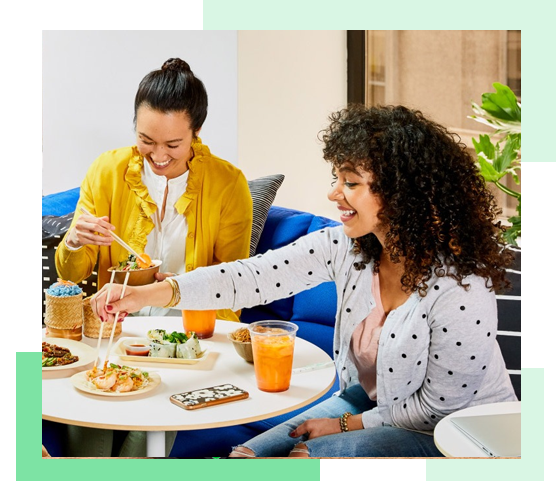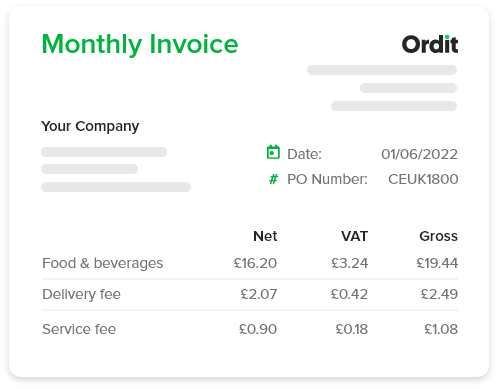 expense codes, po numbers, sap concur integration
One monthly invoice for all orders
Empower your backend office with more control. SAP Concur integration reduces manual errors, improves compliance with set budgets, and eliminates the need to collect, scan, and itemise receipts.
Feeding your team has never been easier
Reduce stress, boost productivity, and help your employees feel valued
Let your employees expense meals with ease.
Attract and retain top talent.
Admins And Employees Love Our Amazing
Catering and Cafeteria Experience
Enjoying lunch as a team encourages cross-functional collaboration and relationship-building, two essential components for our company.

Ordit makes ordering simple, so I can focus my time on discovering new ways to build office culture, attract talent, and retain employees.
Joseph, Co-Founder and CEO

Ordit always maintains an outstanding array of vendors, even after three years of working together. Our lunches for the week are always different, fun, and tasty—it's impossible to get bored of our options!
Cody, Office Operations Manager
Get started with Ordit's corporate solutions
Curious? Fill in this form and you're on a journey to discovering the best option for feeding your team. Our customer care team will reach out to you asap.